━━━━━━━━━━━━━━━━━


Women routinely face sexual assault and exploitation in factories, many of which supply western brands. A grassroots movement is helping victims to seek justice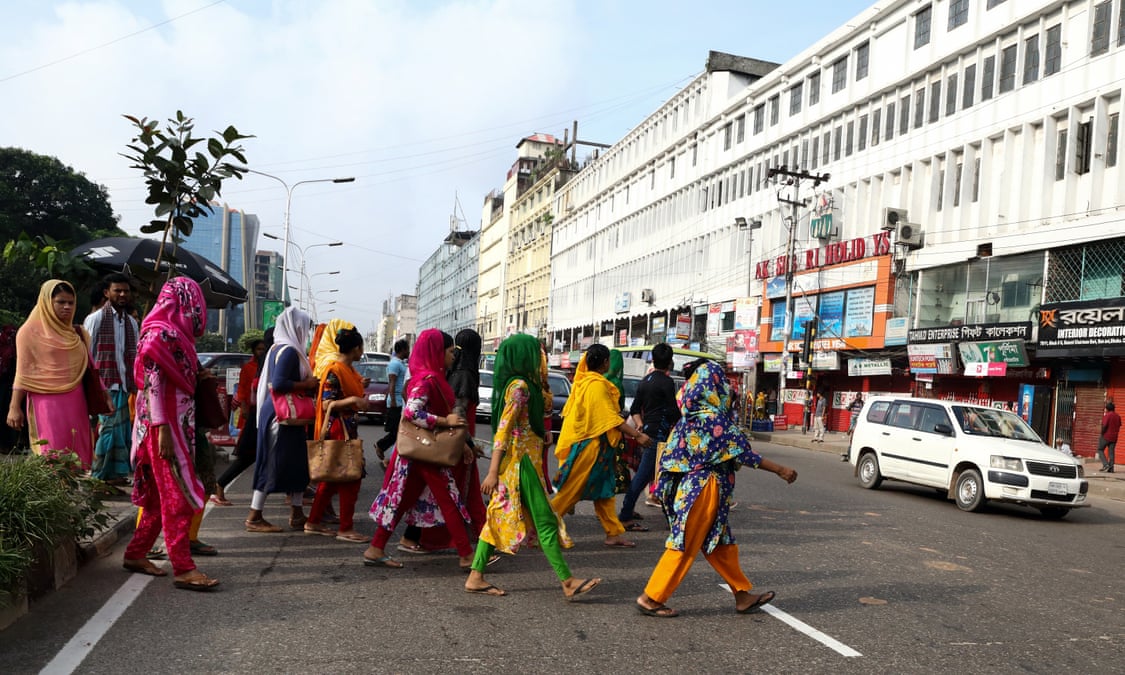 Grassroots movements are helping to bolster the power of women in the factories. Photograph: Fabeha Monir

▼ Dolly Akhtar was only 16 when she started work in a garment factory in Dhaka, Bangladesh, stitching clothing destined for shop floors in western countries thousands of miles away. She accepted the long hours and low pay, but what she wasn't expecting was the sexual advances of her older, married line manager.
"When the line manager at the very first factory I worked at tried to get me to sleep with him, I was terrified," she says. She left her job and found another but encountered similar problems there. "At the other factory, the management would curse and hit us. The men leered at us," she says.
Sick of the harassment, Akhtar decided to fight back. She went on to spearhead efforts to form a union in the factory where she worked so that other young women would be better protected. When management got wind of her efforts, her supervisor locked her in his office for hours until she signed a resignation letter.
"Once factory owners decide they're going to retaliate, they make sure that you can never find work in a factory again," she says. "I decided then that from now on I would only work on behalf of workers and never for management again."
A decade later, Akhtar is at the forefront of a grassroots movement to try to expose the rampant sexual harassment, assault and exploitation that have become a mainstay of working life for women in Bangladesh's textile industry.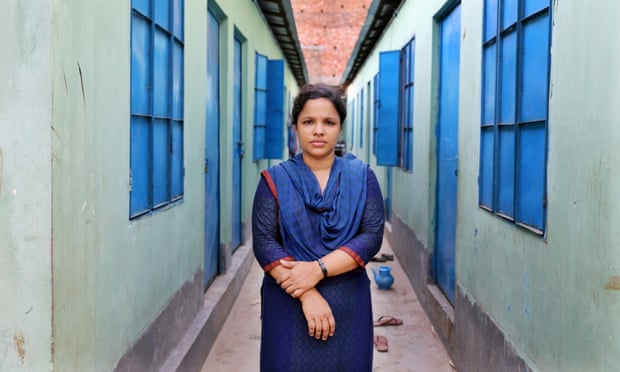 Dolly Akhtar has spearheaded a grassroots movement exposing sexual harassment for the past 10 years. Photograph: Fabeha Monir
There are an estimated 2.5m textile workers – mostly women – working in more than 4,200 garment factories in Bangladesh. After the collapse of the Rana Plaza factory in 2013, where more than 1,000 workers lost their lives, the Bangladeshi government and western brands promised to facilitate the presence of unions inside factories and improve worker safety. Yet there remains very little focus on the gender-based violence and exploitation routinely faced by female workers. According to recent research, 80% of them either experience or witness sexual abuse or harassmentat work. Yet few feel able to report this abuse or seek justice.
Akhtar says this is down to a combination of deeply entrenched discrimination, a lack of female representation in political life and worker unions, and the shaming of women who come forward with claims of sexual assault.
Since she left the garment factories in 2015 to become a full-time organiser for the Sommilito Garments Sramik Federation, one of Bangladesh's largest trade organisations, Akhtar has become known for taking on sexual assault cases that other activists are hesitant to handle.
One of the women who have come to her for help is 20-year-old Hafsa Begum.
In May Begum had finished a night shift at her factory job in the capital, Dhaka, and (▪ ▪ ▪)

► Please, continue reading this article here: Source