━━━━━━━━━━━━━━━━━


The first black woman to win the Booker prize argues that a revolution is sweeping through British publishing. But can it lead to lasting change?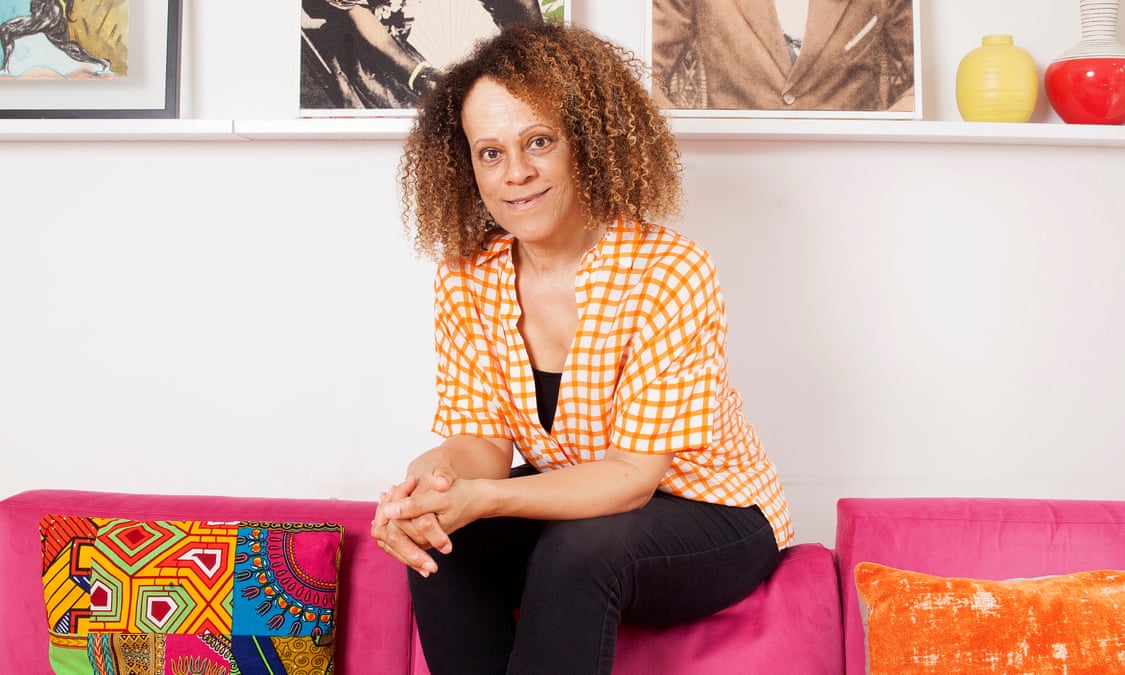 'These times really are extraordinary' … Bernardine Evaristo. Photograph: Karen Robinson/The Observer
▼ Chidera Eggerue, AKA The Slumflower, is a social media star, south-east London homegirl and feminist. She first came to prominence in 2017 when she created the hashtag #SaggyBoobsMatter on Twitter in order to promote the body-positive message that women's breasts and bodies are fine just as they are. It's an important idea and antithetical to a beauty industry that berates us for our imperfections. A year later Eggerue published a self-help motivational book,What a Time to Be Alone: The Slumflower's Guide to Why You Are Already Enough, which entered the Sunday Times bestseller list the week it was published in 2018, when she was 23. In her very pink, zanily illustrated book, Eggerue, a self-styled "guru, confidante and best friend" to her readers, offers advice on self-worth and self-acceptance. An earlier booklet calledLittle Black Book: A Toolkit for Working Women, by Otegha Uwagba, became a bestseller in 2016, paving the way for Eggerue. This, in turn, was probably influenced by Chimamanda Ngozi Adichie's 2014 essay We Should All Be Feminists.
These are unprecedented times for black female writers, in no small part due to the internet. It has reconfigured how we present ourselves to the world at large, as well as bringing previously marginalised social groups and writing to the fore in ways hitherto unimaginable. As a society we are beginning to recognise and take seriously the ills and pitfalls of social media, but it is still the most exciting channel of mass communication since history began.
And these times really are extraordinary. The ripple effects of 2013's #BlackLivesMattermoment, and the movement that followed, saw renewed interest in writings about race in the US, which spilled over into the UK. We are used to the spotlight on racism being beamed across the Atlantic while little attention is paid to the perniciousness of systemic racism in Britain, about which there is much denial. Yet when #BlackLivesMatter gained momentum, it precipitated an unprecedented interest in non-fiction books by black writers. In 2016, David Olusoga published Black and British: A Forgotten History, which accompanied an acclaimed television series and reached beyond the usual niche market for such books. Reni Eddo-Lodge's bestselling Why I'm No Longer Talking to White People About Race(which began as a blog post which went viral) was published in 2017. However, while Eddo-Lodge acknowledges African American feminists of yore, she is silent on our own trailblazers. In 1985,The Heart of the Race: Black Women's Lives in Britain, edited by Beverley Bryan, Stella Dadzie and Suzanne Scafe, recently reissued, was one of the first non-fiction books that investigated the subject. Heidi Safia Mirza later publishedYoung, Female and Black(1992) andBlack British Feminism(1997). Much of this history has been lost: it is rarely taught at universities, nor does it appear in the timelines of what is effectively a whitewashed British feminist history.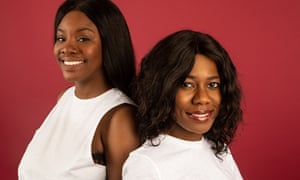 Yomi Adegoke, left, and Elizabeth Uviebinené. Photograph: Antonio Olmos/The Observer
But all of these recent commercially and critically successful non-fiction books have sent the publishing industry into an unprecedented buying frenzy. Last year,Slay in Your Lane: The Black Girl Bible, by Yomi Adegoke and Elizabeth Uviebinené, hit the shelves, a book that celebrated the achievements of black British women while offering advice on how to get ahead. This summer, Chelsea Kwakye and Ore Ogunbiyi's Taking Up Space: The Black Girl's Manifesto for Changewas published. It examined the experience of black students in predominantly white higher-education institutions, and also started off as a blog post written when the two women were graduating from Cambridge University in 2018. Television presenter and academic Emma Dabiri is the author of Don't Touch My Hair(2019), a treatise on black hair and its political, cultural, historical, philosophical and personal resonances. Also published this year wasSafe: Black British Men Reclaiming Space, edited by Derek Owusu, co-host of the popular black-focused literature podcast, Mostly Lit. InBlack, Listed,Jeffrey Boakye offered a witty and hard-hitting take on black British culture with a quirky dictionary of terms, whileNo Win Raceby Derek Bardowell examined sport and race, family and legacy, spanning three decades from the Brixton riots of 1981 to the EU referendum.
The field had been so arid up to this point that (▪ ▪ ▪)

► Please, continue reading this article here: Source